DC's most talented and versatile musicians perform in The HariKaraoke Band. And they play every song just like the original recording. Sing with the band and be a rock star!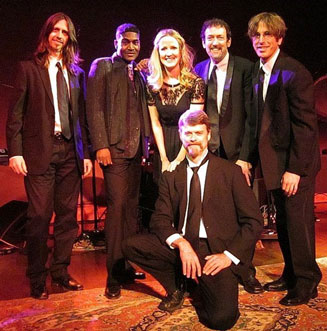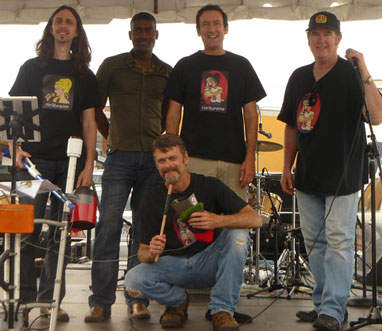 Dave Ylvisaker, Keyboards
Composer and producer, Berklee and NCSA grad, Dave has worked with the best including Polygram Records, Chrysalis Music, Sky Publishing, Sony/Columbia, London Records, US ARMY Entertainment and ESL Music. His published works include: #1 Dance Record "Breakin Down" - a collaboration with his favorite vocalist Julia Nixon, #1 Jazz Charts "Summer Soulstice" - a collaboration with Eric Hilton, and #1 Club Remix "Somethin" Recently signed a publishing deal with Sony Records for his track "Here We've Been." Scoring and production work with Smithsonian Institution, MTV, The Blackwell Corporation, New River Media, NPR/PBS, and Radio One (UK). Dave is also extremely silly and loves to have fun.
Steve Sachse, Bass
Steve has played bass for a long time. After failed attempts at learning guitar, piano, drums, trumpet, tuba, accordion, and again guitar, he realized that bass was so simple even a chimp could play it. He had found his instrument. Over these 25 years, Steve has been fortunate to be associated with many artists too clueless to realize he can't even play. A short list of these ignorant, or perhaps just charitable artists, is: Ben E. King, Jerry Butler, Lloyd Price, Gene Chandler, Ruth Brown, Mary Wilson (of the Supremes), Jane L. Powell, Julia Nixon, Sin Miedo, Chuchito Valdez, See-I, Junkyard Saints, Sam Weiser, Aisha Kahlil & Yasmeen Williams (both of Sweet Honey In The Rock); Brad Clements (trumpet player with Chuck Brown). Steve looks forward to many more years of owning not only a bass, but a car large enough to carry the amp. Steve enjoys the feel of fine cashmere.
Robert Sullivan, Guitar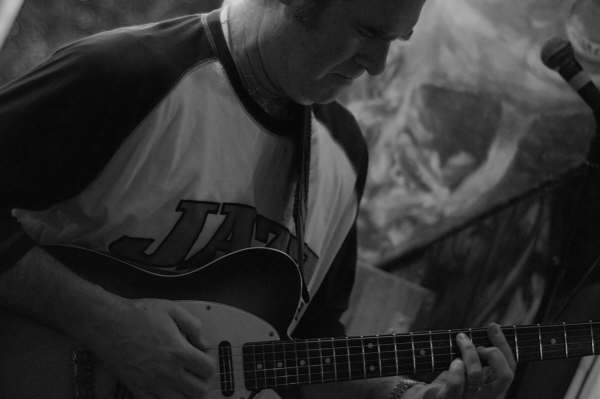 Robert Sullivan operates the electric guitar for the Harikaraoke Band from time to time. Anyone who has witnessed one of these performances could tell you that he relies heavily on a supermarket of used guitar licks. He began his musical career mocking the guitar parts he heard on his Beatles 45rpm records in San Diego CA; he's been a full-time professional guitarist, arranger and producer in the Washington DC area for over 30 years now. Unfortunately, he has never been featured at an event; his lackluster skills have prevented him from rising above the level of a sideman providing musical support for those with more talent and charisma – hence, his current role in the Harikaraoke Band. During extended guitar solos, he responds positively to shouts of encouragement such as, "Go boy, go!"
Megan Collins, Vocalist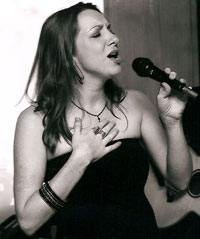 Megan has been singing for audiences since she was 4 years old, when she once belted out "Tomorrow" from Annie in front of her parents' church group. Music and performing is in Megan's blood - coming from a musical family, her grandfather was a professional jazz musician, and her father sang and played guitar in several bands. Megan continued singing in choirs and musicals throughout high school and college. She then spent 7 years in New York City, where she had the enjoyment and honor of performing at such popular New York venues as The Bitter End, Joe's Pub, Groove, Cafe Wha, and The Blue Note. Since moving to the DC area, Megan enjoys avoiding traffic jams.
Kenny Lewis, Drums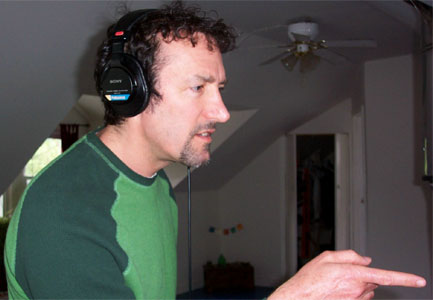 Kenny has been playing drums professionally for 25 years. Self taught and super versatile, Kenny plays all styles with soul and authenticity. Started with Reggae back in the late '80s and was soon backing international stars. Moved into Latin and Brazilian, but always kept one foot in America. His stated purpose: To make people dance. He also likes making things.
Scott Taylor, MC/Vocalist
Is a Washington, DC based singer/recording artist.that began his singing journey as a kid church. Still in his teens, Scott performed on the night club/ happy hour scene and began recording for Back Beat Records and other record labels. Today, Scott still sings in church and is a featured singer all over the DC area and abroad, singing anything from jazz and blues, to soul and rock & Roll. He loves meeting, greeting and entertaining people. He's also an avid fly fisherman.
Watch Scott in action!.
Bob Margolis, Guitar
Guitarist Bob Margolis thrives on playing diverse styles from years as a freelance musician, session player, teacher and fronting his own instrumental jazzy-blues group. His spirited work appears on numerous recordings and three solo releases. Margolis' dynamic approach displays tasteful musicianship punctuated with bursts of virtuosity. When not performing with HariKaraoke, Bob spends time enjoying wholesome snack foods.
Rob Henley, Keyboards
Are you ready for this…? Rob has been a professional musician since age 16. He's performed with: Dizzie Gillespie, The Gatlin Brothers, Eric Marenthal, Air Force Rock Band for 24 years, Lee Greenwood, Lou Rawls, and now The HariKaraoke Band! Rob is also a computer geek and enjoys a hearty game of bingo.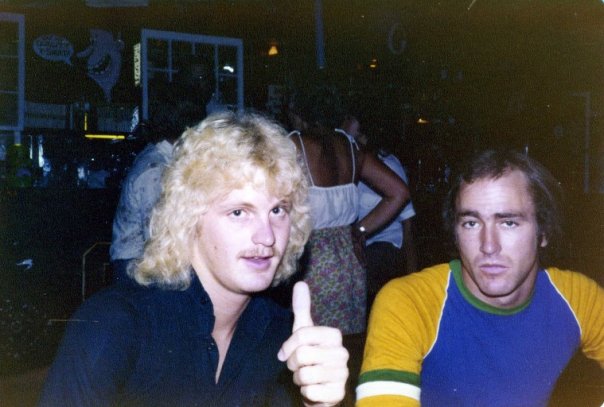 Doug Ross, Bass
Doug Ross hails all the way from Washington, DC - oh wait, that's here! Right, but Doug took the long way around to arrive back in DC in 2015, after spending twenty years playing bass and teaching music in Japan and California. Along the way, he has insinuated himself into working with the likes of Martha Reeves and the Vandellas, Gregg Bissonette, Jody Fisher, Fox Sports, Universal Music Group, Fantasia Musical Circus, and Los Angeles Music Academy. All this, while managing to stay one step ahead of the authorities! A true geek at heart, Doug's favorite pastime is collecting and hunting space rocks.
Mike Gambone, Drums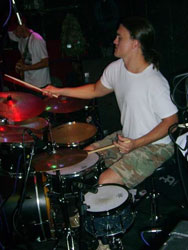 From a very young age, Mike has been obsessed with hitting inanimate objects. One day, a wise man told Mike that if he learned to hit those objects with rhythmic purpose, he could a bright future in the world of music. Needless to say, that man was correct. Mike began taking drum lessons at age 12 which led to pursuing a degree in Music Performance and ultimately to the big stage where Mike's bright future continues to shine for all to see." During Mike's spare time, he enjoys watching Water Polo.